6-Sided Ground Steel Plate
DME has served mold makers worldwide for over seven decades, and we're still your  best choice for precision machined steel plates, mold base steel and custom mold bases.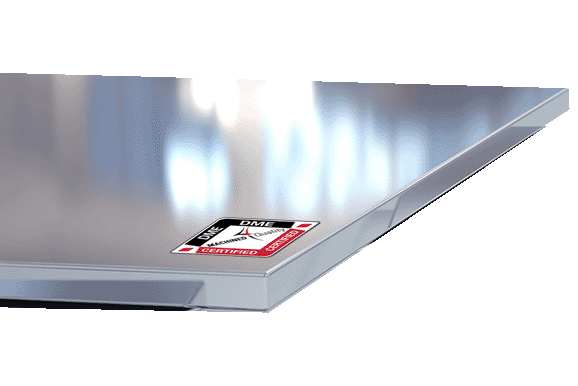 DME offers saw cut plate and blocks of pre-squared tool steel from our extensive inventory of tool steel. Available from our Greenville, Michigan and Windsor, Canada inventory, steel blocks can be purchased within standard thickness tolerances that are square and parallel within industry standard tolerances. Closer tolerances are available upon request, we offer six-sided machining to fit our customer's needs.
DME's pre-squared steel blocks allow molder and mold makers a way to save money  and free up time for the detail work. Profitability is a result of Productivity, and DME pre-squared blocks can help you increase productivity.
6-Sided Finish:


Available in RGM & FGM with Square Milled Length & Width
Cut to your size requirements.
Broader size tolerance to meet all of your needs.
Available in all 7 DME Steel families.
Available "

Off-The-Shelf

" for rapid shipment.
DME Steel comes off-the-shelf to you when you need it – Immediately!
DME Steel is readily available for all markets – more than just mold industry applications. Our steels machinability, uniformity, and consistency make it ideal for a wide variety of uses.
Our exclusive supply from the best steel mills allow DME to maintain readily accessible quality stock. This availability means DME can deliver product to you quicker and easier.
DME – ready to support your steel needs today!




Additional Machining Features
With our conveniently located North American Steel Conversion Centers in Michigan and Windsor, Canada, DME provides its customers with an unmatched range of machining services, quality, and speed of delivery.
DME offers the best in class value added manufacturing solutions, including CNC machining, grinding and turning. Our flexible manufacturing services run 24/7, providing you with efficient, cost-effective solutions.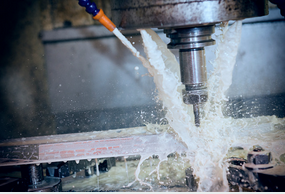 Milling
Rough Pockets
Finished Pockets
– TOLERANCES:
– Standard ±0.001"
– High tolerance of ±0.0002"
Rough Tapered Pockets
Finish Tapered Pockets
Insert Pockets
Heel Block Pockets
Slide Pockets
Spring Pockets
Lock Pockets
Runner Pockets
Parting Line Relief
Hot Half Pockets
Hot Runner Manifolds
Round Pockets / Bores
Rough Bore Holes
Finish Bore Holes
Leader Pin Holes
Bushing Holes
Nozzle Bores
Slots
Slots
Clamp Slots
Pry Bar Slots
Wire Slots
Cutting
Saw cutting
Wire EDM
Flame / Plasma Cutting
Water Jet Cut
Drilling
Waterlines (Gun Drill)
Return Pins
Return Pin Spring Holes
Guided Ejection
Ejector Pin
Angle Pins
Stripper Bolts
Bolt Holes (Drill, C'Bore, tapping)
Eye bolt/Lift Holes
Spring Pocket Clearance
Grinding
Rotary Grinding
Finish Grinding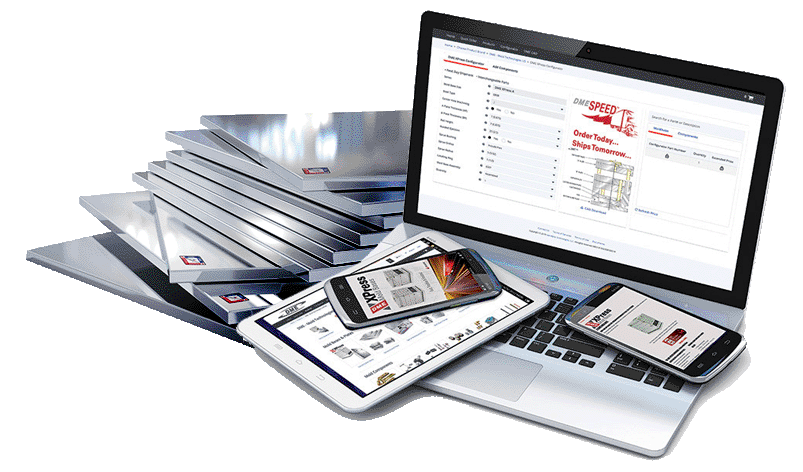 Click the above button to go to DME's Special Plates Configrator or click on a steel product below to buy on DME eSTORE.